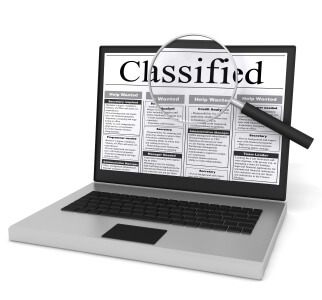 Classified websites play an important role in promoting your business online. And getting your business listed in local classified can be beneficial for your startup or small business. The classified listing also lead to your listing in google because good classified websites promote themselves on google and other search engines. Thus, classified can be an ultimate source of new clients.

You never know where you can get a customer / client. So never miss an opportunity to get a customer. To be successful promote your business as much as you can and classified websites are one of the major parts in google search results. So to begin with internet marketing without SEO or spending that much on social media , classified posting can be a good choice to startup...
Why do u need a pro?
Many of us think that classified posting is something that we can deal with our own. But classified websites are smart now they might trace duplicate content and multiple listings and also they keep an eye on other classified websites all the time. So you have to be very careful.
How can 13Designstreet help you?
Our expert content writers write unique content for your multiple ads and content will be turnkey and short. We expertise in posting ads in multiple cities at the same time also our team takes care of replies and messages coming to your ad. Our primary focus is to drive more and more traffic to your ads by turnkey headings, short description, and creative ad picture.
Redefine and Tweak up your business with 13designstreet. Call us